Ancient material for contemporary design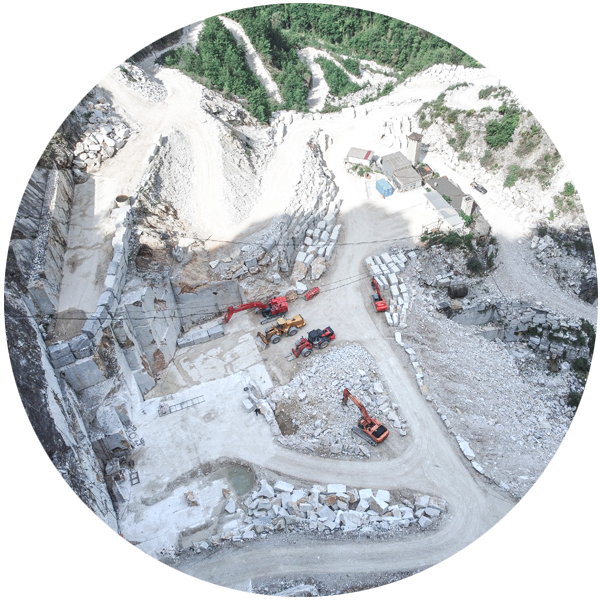 GEARED TOWARDS EXCELLENCE
In 1977 Giuseppe Pino, an expert seller of Carrara marbles, takes over the GM Fabbricotti company which owns the historic "Calacata" quarry n ° 10.
The operation continues in the heart of Cava Calacata N ° 10 where the excavation takes place. In this Cava are extracted two unique Apuan marbles, the Calacata Mezza Macchia Fabbricotti and Calacata Macchia Oro Fabbricotti. These are some of the finest marbles, mainly used for the construction of large and prestigious architectural projects, including banks and shopping centers in the United States, luxurious bathrooms in the suites of forty Ritz Carlton-USA hotels with the architect Frank Nicholson, an embassy of the Sultanate of Brunei and the coverings for the iconic Grand Hyatt Hotel in Shanghai (China).In 2005, Roberto Pino, Giuseppe's son, with now 40 years of experience in the natural stone sector, takes over the company's leadership.
ROBERTO PINO
Chief Executive Officer, Construction Manager, Upstream Sales Manager and Project Consultant with high knowledge of Italian and world materials, production methods.
ARTURO NERI PINO
Marketing manager and sales assistant, with the mission of innovating and expanding the Company, implementing a digital infrastructure, and creating a distinctive and valuable brand to reach the end consumer in a more direct and influential manner. Responsible for developing new consulting and design services using a customer-oriented approach.
QUARRYMEN TEAM
Particularly specialized personnel for the extraction of Carrara marbles. We are honored to have awarded, over the years, 5 Masters of Labor among our employees who have remained loyal to our business for 30 years.
ENGINEERING AND GEOLOGISTS TEAM
Expert and specialized professionals involved with the safety of the quarry and who help us develop our cultivation plansin addition to researching new production lines.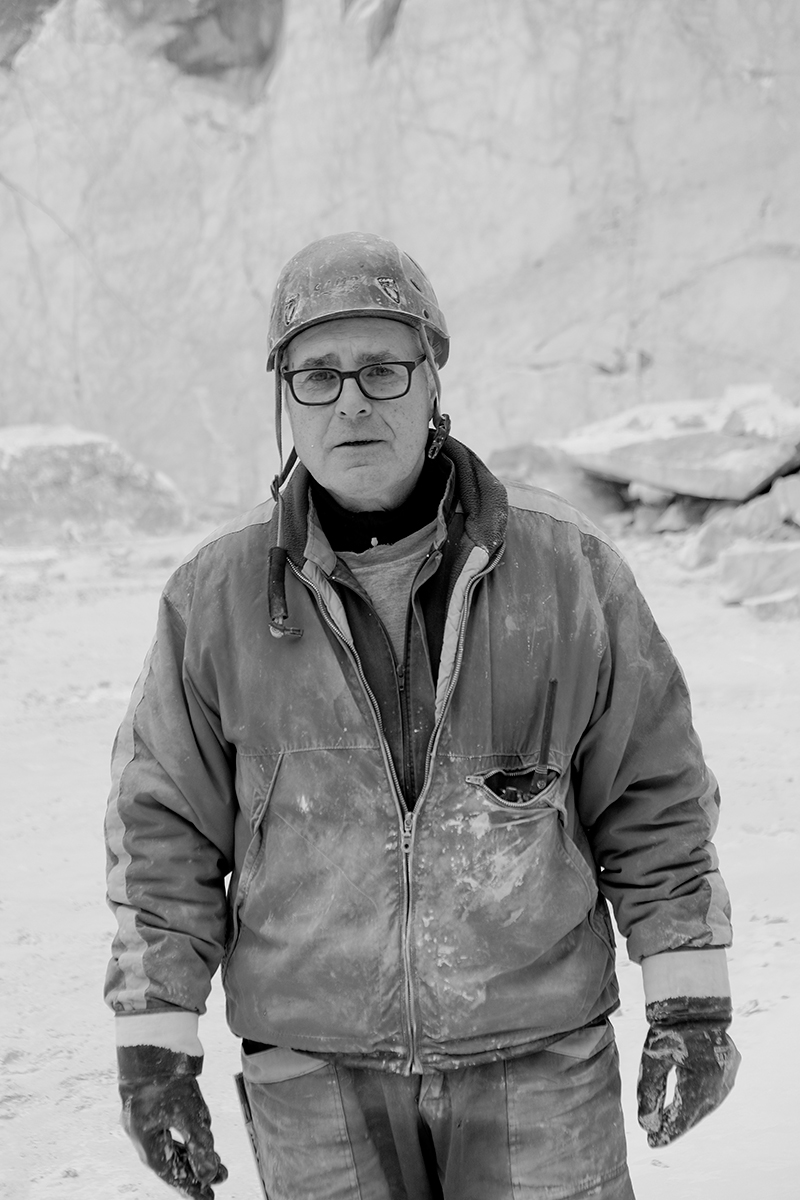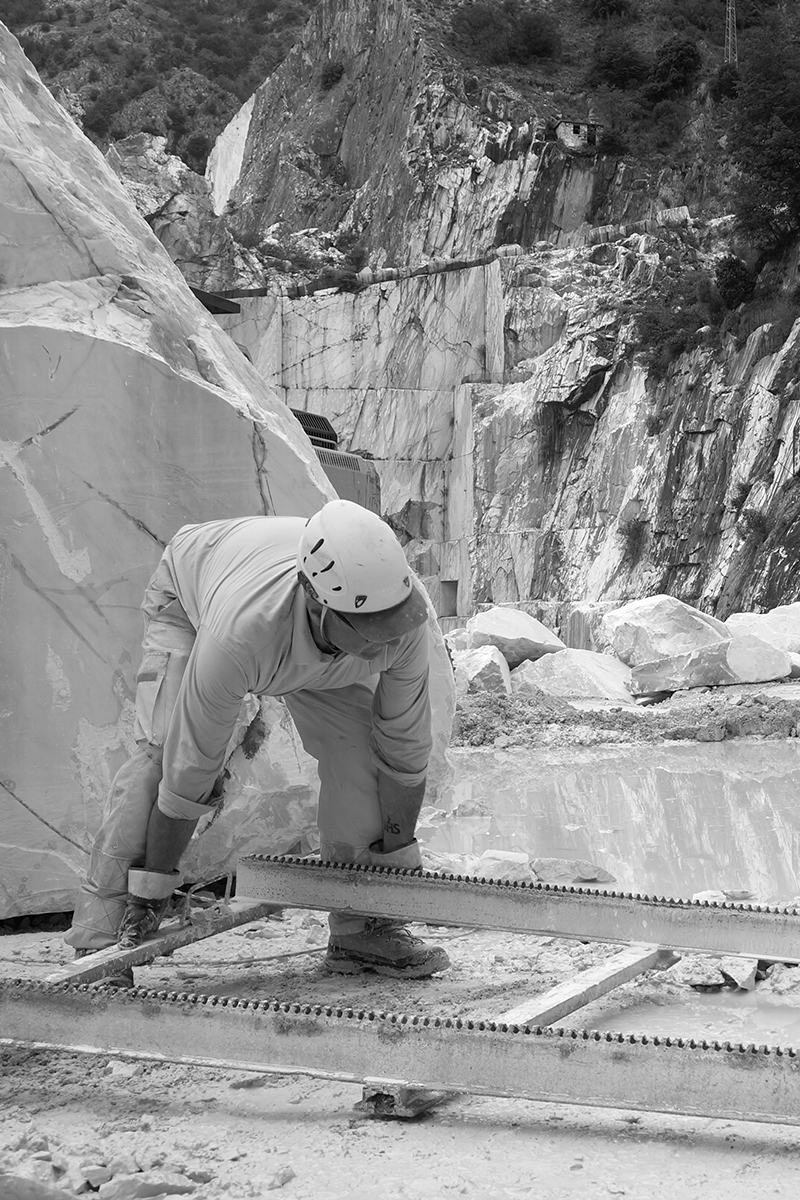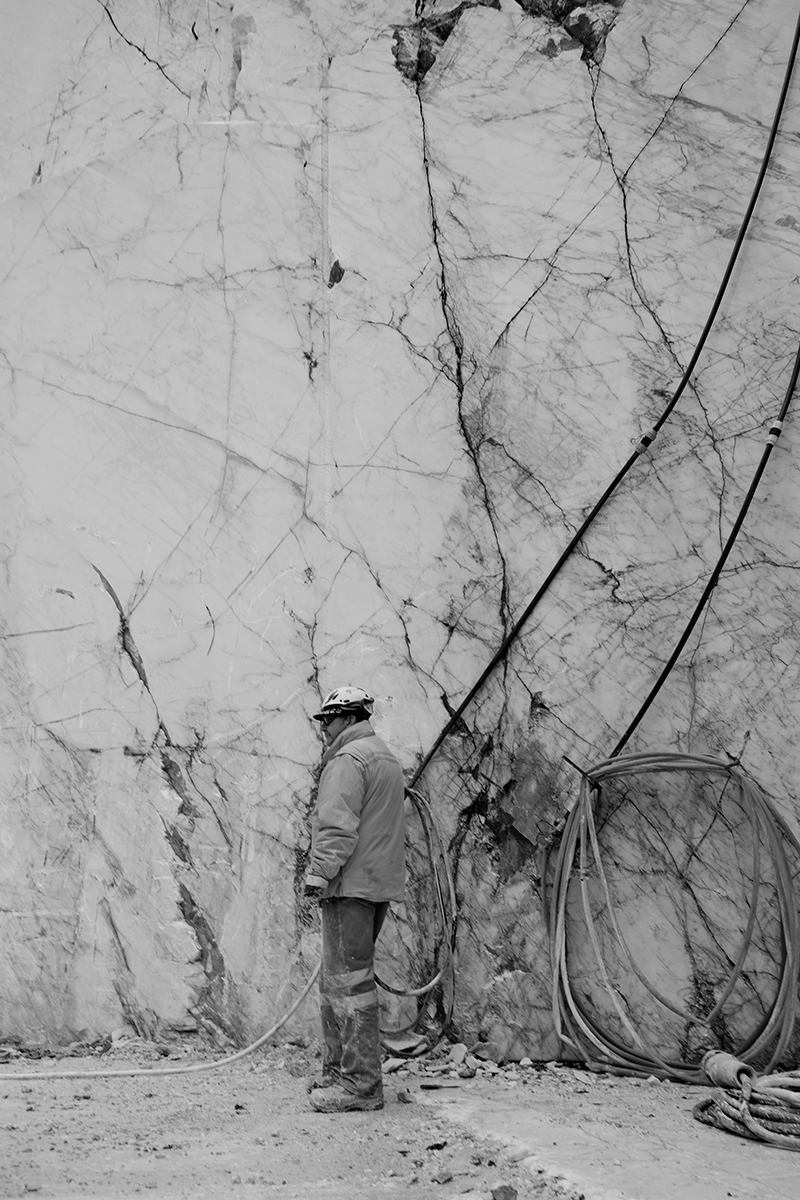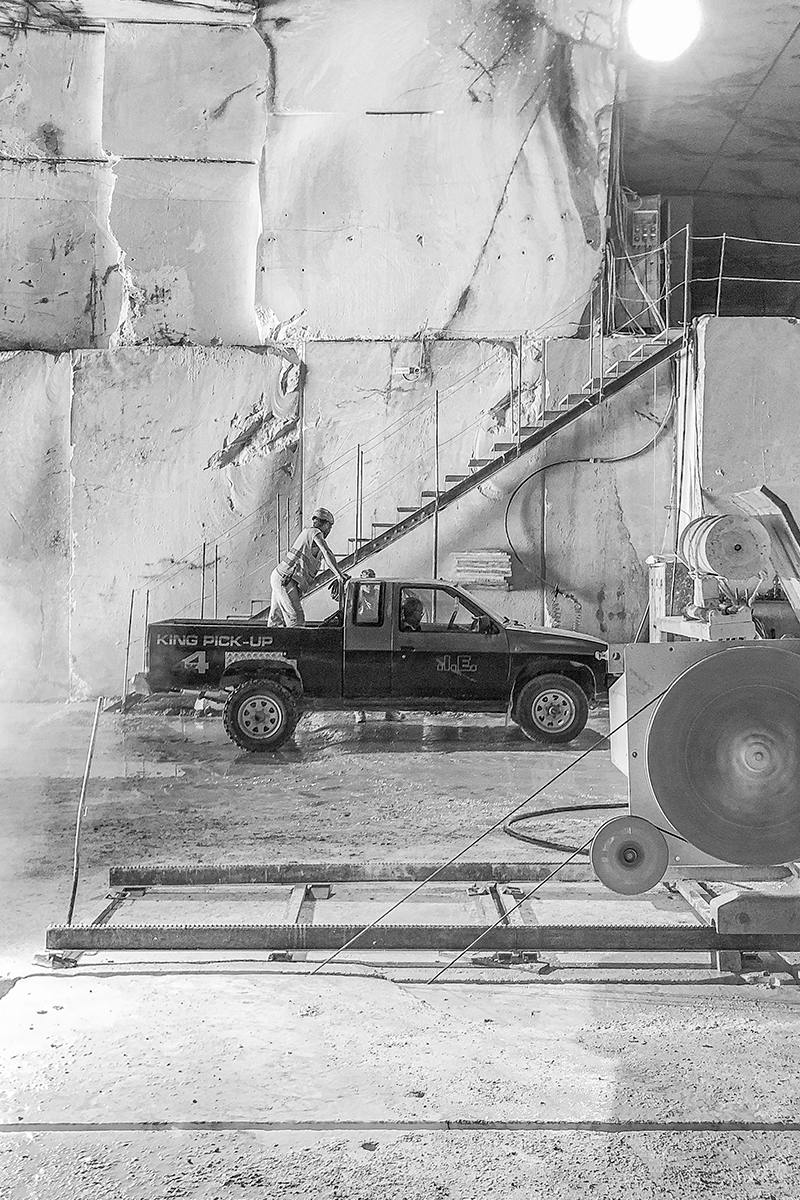 In the footsteps of an ancient heritage
Inspired by a glorious heritage of culture and tradition that comes from the past, we have adopted dynamic production and commercial strategies that have allowed us to conquer and consolidate over time a prominent position on all world markets – USA, Middle East, Far East and Europe.
Our strength lies in the exclusivity of the precious marbles extracted from our quarry, especially the Calacata. Our marbles are characterized by a unique aesthetic and qualitative value worldwide to the point of being considered a niche and luxury product. We also distinguish ourselves thanks to our in-depth expertise on all types of marbles and natural stones, as well as their processing and yield. We offer complete advice and assistance from the raw material to the project's implementation.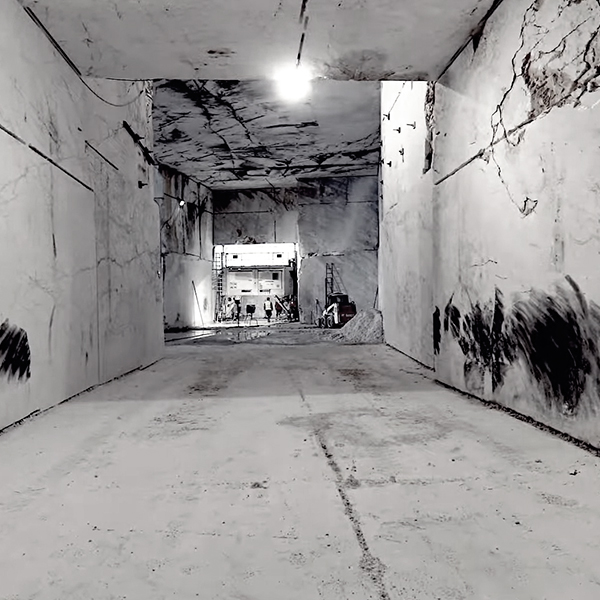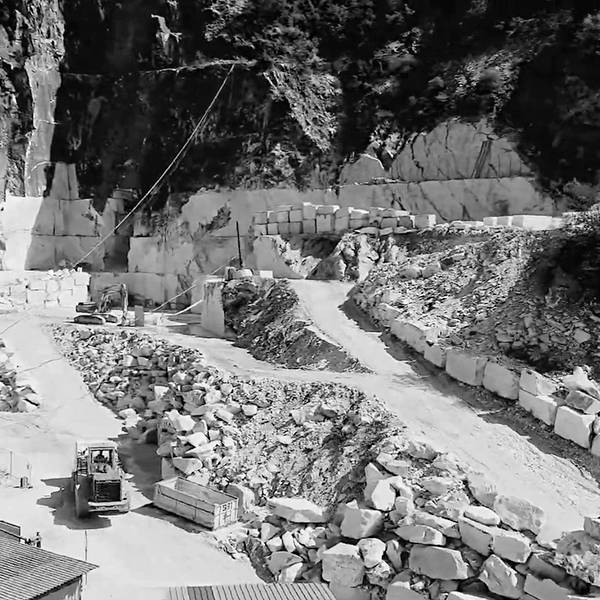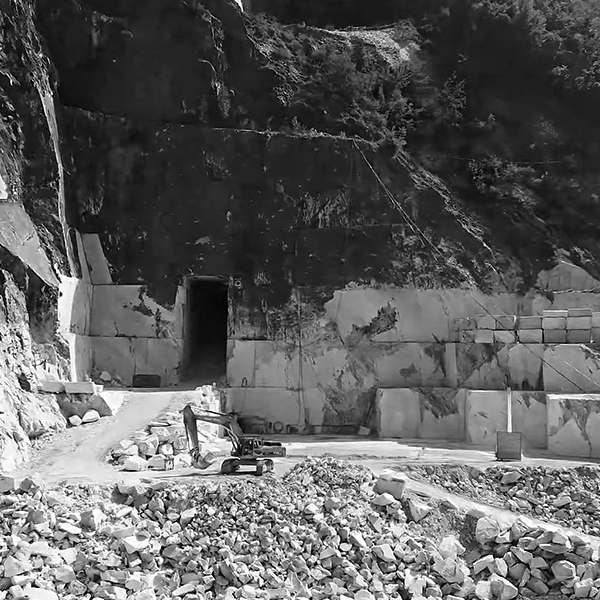 Protecting an identity carved in time
Carrara marble is the ancient material that has written the history and identity of our people and its territory. An identity to be protected and safeguarded made of passion, hardship, dignity, labor, culture, and art.
Aware of the importance of preserving and transmitting this inalienable value, we have opted for a philosophy of sustainability from the beginning. We have always adopted a well-thought-out cultivation policy ofCavaCalacata (small production), extracting only a few volumes a year by rather focusing on high quality, to protect the environment, the future of the reservoirand the commercial value of our exclusive and prestigious materials.